Press
Show Report: Art Collaboration Kyoto



November 29, 2021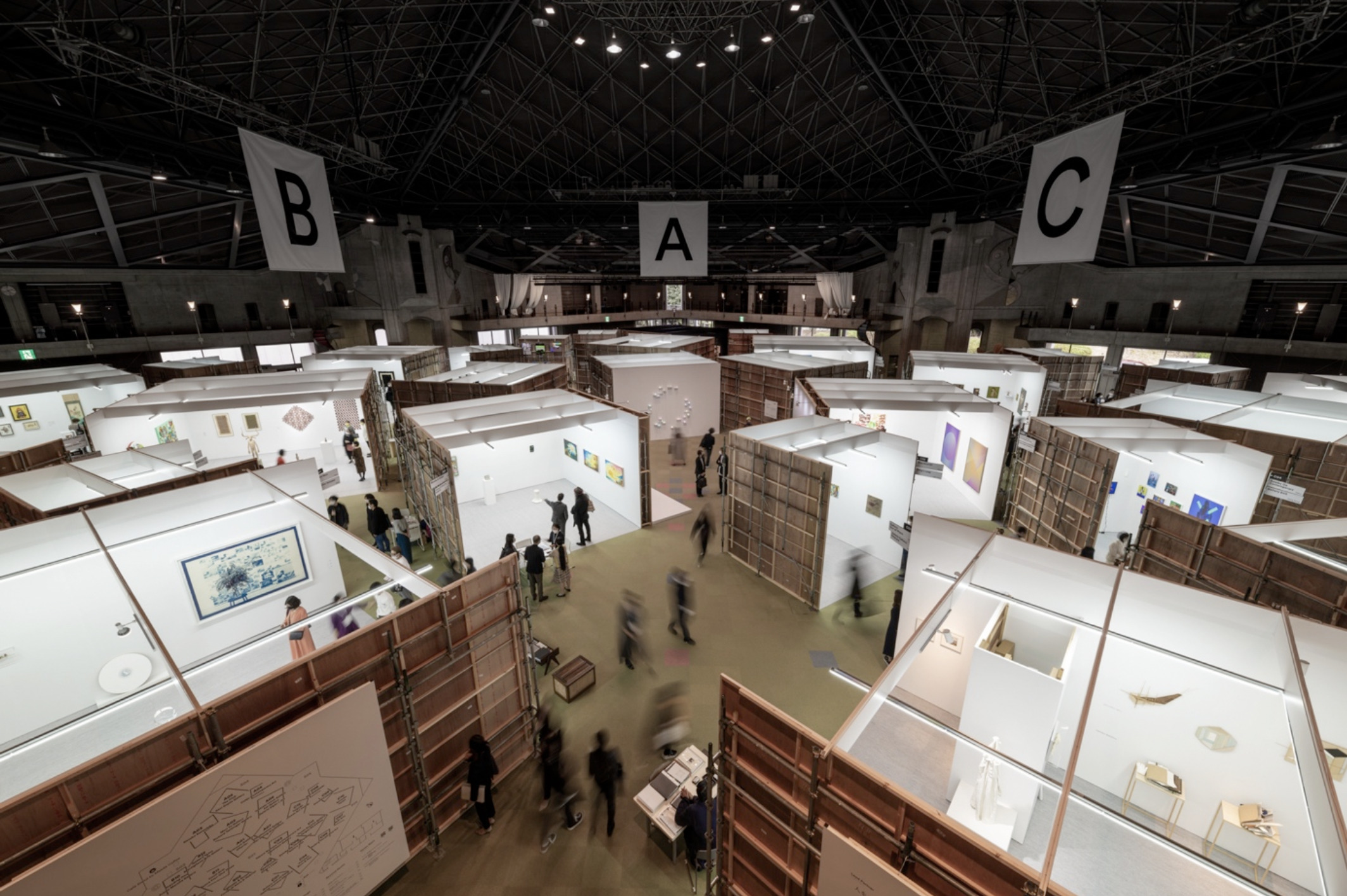 Results and overview
Title:
Art Collaboration Kyoto (ACK)
 
Dates:
Friday, November 5 – Sunday, November 7, 2021
Preview on Thursday, November 4. By invitation only.
 
Hours:
Noon – 7pm (until 5pm on the 7th, last admission: 1 hour before closing)
 
Main venue:
Kyoto International Conference Center (ICC Kyoto), Event Hall
 
Visitors:
13,910 including the satellite venues in Kyoto City
 
Sales:
Approximately 200 million JPY
 
Exhibitors:
54 galleries, 32 booths
31 from Japan, 10 from Europe, 7 from Asia and 6 from Americas
 
Special Programs: 7
 
Satellite Programs: 6
 
▷ Experience the fair virtually at https://a-c-k.jp/en/
Statements
From the Organizer
We, the Art Collaboration Kyoto (ACK) Executive Committee, would like to express our sincere gratitude to the participating galleries, the cooperating public and private sector organizations, and all who attended and lent support to realize this project.
ACK was initiated here in Kyoto as a platform to disseminate and distribute contemporary art with the aim of creating an organic system to promote sustainable development of art along with the economy. Although twice postponed due to COVID-19, ACK was carried out successfully and was able to introduce a wide range of art from many countries with over 50 Japanese and overseas galleries participating. Moreover, visitors appreciated the innovative layout of randomly arranged booths that also distinguished ACK from conventional art fairs.
ACK was seeking a way to maintain interaction through contemporary art at precisely this time of restricted movement for people all over the world. We hope this event contributed to the development of the Japan's art market by providing an opportunity to directly encounter people and artworks. We intend to continue efforts to make Kyoto a global base for the production, presentation, and sale of contemporary art. We look forward to your continued support.
 
From Takahiro Kaneshima / Program Director
Themed on contemporary art collaboration and dedicated to exploring a new type of art fair, ACK was held with great success in vibrant Kyoto, a wellspring of culture and the arts. We are grateful for the support of many in making this possible. Embracing lessons learned from my experiences at Tokyo and Beijing art fairs, I have attempted to introduce innovations and improvements with new challenges in booth design and other art fair features. With high appreciation expressed by exhibiting galleries and visitors alike, and strong sales, we are confident that ACK has made achievements in creating new directions for the post-COVID Japanese art market.
ACK was inaugurated as a new type of art fair based on collaboration to make connections between Kyoto and art beyond conventional frameworks. This first installment represents ACK's groundwork, meaning that the real launch will be evident as collaborations newly created in Kyoto evolve and successive generations contribute to a wider scale of contemporary art promotion in Kyoto and Japan. We look forward to your continued support.
 
—————
 
Press Contacts:
ACK Executive Committee
Overseas Media Relations
Yoshiko Nawa (Relay Relay) press@a-c-k.jp